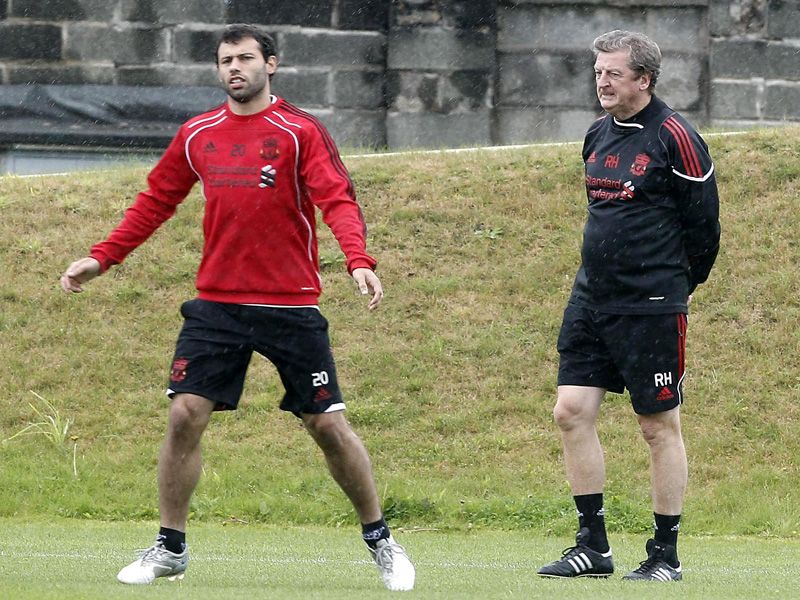 Liverpool boss Roy Hodgson has described Inter Milan's bid for midfielder Javier Mascherano as 'tongue-in-cheek', and insists it was promptly rejected.
The want-away midfielder has been linked with a move to the Italian giants, and Spanish sideBarcelona, all summer and has not played for the Reds since both clubs made offers for him.
Both approaches are understood to be nowhere near Liverpool's
asking price for the Argentina skipper, which is thought to be around £25million.
Former Reds boss Rafa Benitez has denied any wrongdoing in his pursuit of Mascherano,as well as Dirk Kuyt, who is also being strongly linked with a reunion with the Spaniard.
Hodgson was adamant that the 26-year-old will be going nowhere unless their valuation is met and felt that Inter were not taking their asking price seriously.
"I saw a fax the other day but I think it was sent tongue-in-cheek to be honest," he revealed after Liverpool's Europa League play-off victory over Trabzonspor.
"The offer was so unbelievably far from a valuation it seemed to me the sporting director was putting the fax in to maybe satisfy people at the club.
"We didn't even bother to answer it, that is how ridiculously far from a serious offer it was."

Story via Sky Sports.com